HAPPY FRIDAY BITCHES!!
I want to start this venting post with some positive venting:
-I fucking love you, you whores! I come here and after minutes I'm in tears of laughter! You guys are the best in the world, I'm the luckiest twat ever... You are funny, sarcastic, dirty *le sigh* all I want in a group of friends. Don't ever change, you are the best ever!!!♥♥♥
Ok, now to the bitching:
-Don't get me wrong, I love Kristen, but these past few days I can't help hating her guts... WHY must Rob love her so much, I want him to love me too! Fucking bitch, I love her though...
-New BD2 posters, I fucking love them (even Edward in the fucking Pea-Coat) they all look bad ass, and Bella in a leather jacket makes my cooter sing... But how about the rest?? I wanna see Daddy C, Jasper... and even Emmett. SO, FOR FUCKS SAKE, PLEASE TELL ME YOU MADE NEW WIGS FOR THE PART2 OF THE MOVIE!!
I can't deal with Daddy-C looking like this again:
What ever happened to this?!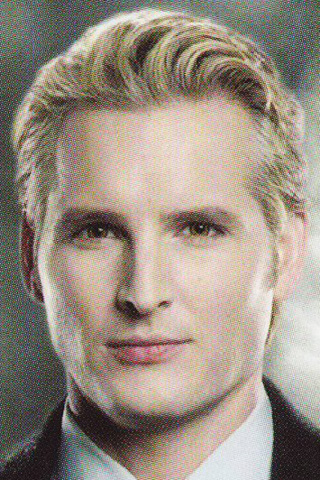 Some of you were also bitching about Jasper's wig... let's face it, he's never had a good one... LOL!!
**Use the comment section below to bitch freely!